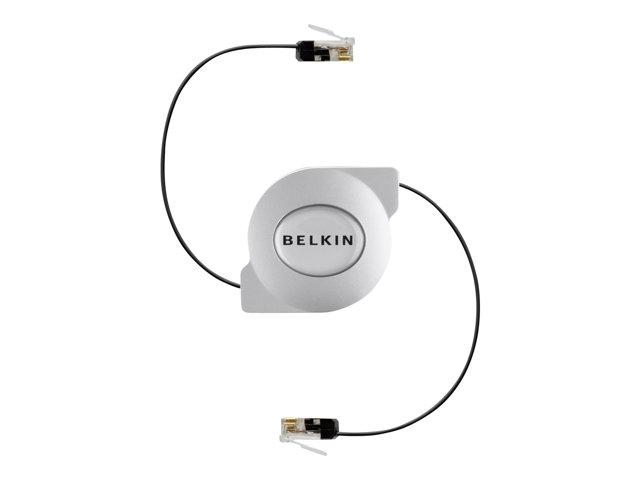 Belkin Retractable CAT5e Networking Cable
Patch-kabel - RJ-45 (hane) till RJ-45 (hane) - 1.5 m - UTP - CAT 5e - indragbar, platt
Stockholm
Beställningsvara
Göteborg
Beställningsvara
Frakt är
98kr.
Fri frakt över 200kr
Information

Offers pocket-size design for mobile users
Stores easily in your laptop case
Retracts conveniently for tangle-free storage
Eliminates clutter
Pull from both ends to extend cable

The Belkin Retractable CAT5e Networking Cable allows you to connect your notebook computer to a wall outlet, cable modem, DSL modem, router, hub, patch panel, or other network-enabled device so you can access high-speed networks and/or the Internet-anywhere you go. Its compact size and advanced functionality make it the ideal accessory to include inside your laptop case-a great solution for today's mobile professional. The flat cable design allows the Cable to wind inside the reel, eliminating messiness and tangling. Now you can control the length of your cable when you connect a networking device to your computer.


OBSERVERA! Detta är en demoshop för utvärdering och inga beställningar kommer att levereras.